BECOMING A LEADER IN RESEARCH FUNDING
Increased internal research grants will help Brock realize its goals
of high quality research and support for students
To ensure Brock University can deliver on its goals to foster high quality research and support for students, it needs to provide sufficient funding for internal research grants.
Brock currently has two main internal sources for research grant monies: the Brock University Advancement Fund (BUAF) and the Brock Social Sciences and Humanities Research Council Institutional Grants (BSIG).
Currently, the amount of BUAF money available annually for internal research grants fluctuates, depending on the investment performance of its endowments.
"This is neither a stable nor predictable mechanism to fund internal research grants, which are so critical to the academic mission of the university," said Dr. Linda Rose-Krasnor, president of the Brock University Faculty Association (BUFA).
Funds available through BSIG also vary, depending on the success of previous SSHRC grant applications by Brock researchers.
This is why BUFA, through the collective bargaining process, is proposing minimum pots of money for university-wide internal research grant competitions. These fixed sums of money would provide stability and guarantee the university is living up to its commitments to researchers and to students who benefit from their involvement in faculty-led research that is funded in this way.
Dr. Don Cyr, a Goodman School of Business finance professor, said the importance of internal research funding support is often forgotten or lost in the increased drive for ever-diminishing and restrictive external research grant opportunities.
Seed grants shouldn't be looked upon solely as a way to access larger, external grants because the work itself can be incredibly important and meaningful, he said.
"Internal institutional funding supports a host of activities including conferences, symposiums and the ever important dissemination of research," he said. "In many cases, such activities may be of value to the institution's local community, in addition to contributing to a widespread culture of research and the building of academic careers."
Grants can also impact the budding careers of graduate or undergraduate students by "providing them with a rich exposure to the research and creative endeavor through smaller, contained activities," Cyr said.
Sometimes the impact that seed grants make is overlooked, particularly during times of fiscal constraint when administrators are debating competing needs or other investment opportunities, such as infrastructure projects, Cyr said.
"Internal research funding opportunities are, however, the very building blocks to increasing the research culture and reputation of an institution," he said.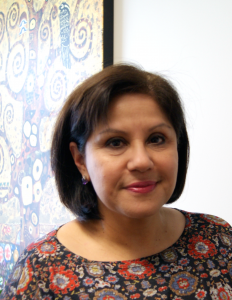 Dr. Ana Sanchez, Department of Health Sciences Chair, believes Brock University should look at its internal grant program holistically. She said there are many moving parts in Brock's grant program that interconnect to make the university attractive, reputable and a leader. Seed grants serve many functions, from helping researchers do preliminary work that attract larger grants to helping faculty publish work in open access journals. Grants also help Brock attract top talent and help to train and support student research assistants.
"Right now, everything is too fragmented," Sanchez said.
Currently, Brock's internal grant programs provide amounts up to $5,000 in seed research funding for future submission to an external funding agency or for special projects.
Sanchez said these amounts are too low.
"Health research is expensive and it often requires hiring research assistants or work in the lab," she said, adding sometimes travel is needed to present research at conferences.
She said the maximum value of internal grants should be increased to $20,000.
"I come from Honduras and I've done some work with (The National Autonomous) University of Honduras. That university has $25,000 US in seed funding because they understand the limitation of getting large grants off the ground if you don't have the preliminary research," she said.
"The university has to look inwards and invest in research in a meaningful way."
written by Lori Littleton