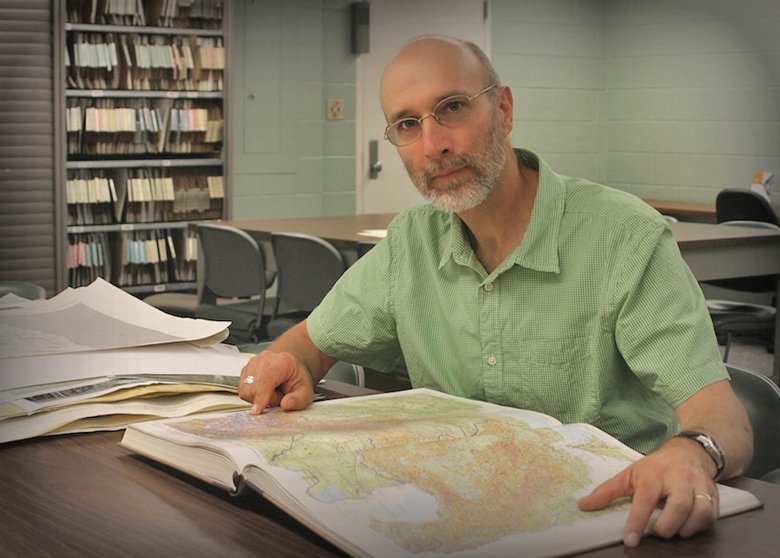 If you want to learn about a community of farmers in the mountains of northern Pakistan, you've got to go there and meet them yourself, despite the inconvenience, cost and potential danger, says David Butz, a Brock University Geography professor.
The kind of ethnographic research he does, alongside his research partner Dr. Nancy Cook, a Brock Sociology professor, needs to be "opportunistic," he says. You've got to go where the stories lead you. "If someone says my cousin in the next village over has had this experience, we need to go to the next village order to interview her or check out the experience," Dr. Butz says. His research has focused on the people of Shimshal, a farming and herding village in northern Pakistan, not far from the border with China. As an ethnographer, he's trying to portray the people of Shimshal and what happens to their society, environment and community as more roads are built into their remote, mountainous region.
"When I first went there, it was three days' walk to the nearest road," Butz says during an interview in his third-floor MacKenzie-Chown complex office. "Over the course of my interaction with the community, it has built a road to the nearest highway that has reduced that three days' walk to a two-hour jeep ride. The social transformation that emerged from that is what we're studying at the present time."
The summer of 2014 was the first one Butz has spent at home in Niagara in five years. Since 2010, he and Professor Cook have spent every summer in Shimshal, interviewing its residents, and collecting data. Now, they're in the process of analyzing their findings and writing about them. A book about Shimshal's road-building project is on the three-year horizon, Butz says. In addition to long-term research work in Shimshal, Butz and Cook have partnered in several initiatives to gain the community greater control of their ecological resource base, including the formation of the Shimshal Nature Trust.
Butz's dedication to Shimshal represents the kind of community building that makes the university strong. The Brock University Faculty Association is highlighting the work of some of its members as the university marks its 50th anniversary. BUFA represents approximately 570 full-time faculty members and professional librarians at Brock. As Brock marks this milestone, BUFA is raising awareness about how professors and librarians are leaders in educational quality, academic freedom, shared academic decision-making, and community building that make Brock an exciting, vibrant institution of higher learning.
Butz joined Brock's Geography department in 1991. He teaches specialized courses in sonic geography, political ecology and qualitative methodology. He also teaches more general courses in cultural geography, social geography and international development. In addition to Geography, he's also an affiliated faculty member with the MA in Social Justice and Equity Studies and the MA in Popular Culture, as well as editing two journals: Studies in Social Justice, and ACME: An International E-Journal for Critical Geographies. They're a far stretch from farmers in Pakistan, but Butz's academic interests also include Jamaican reggae music and the restructuring of the automobile industry in St. Catharines. He first got interested in studying Pakistan while he was doing master's degree work in glacial hydrology. His graduate supervisor had an association with Pakistan. Over time, Butz said he became more interested in the human dimension than in the mechanics of glacial meltwater. While doing his MA, he switched to human geography from physical geography. As a doctoral student, he studied how agency-led development efforts in Pakistan influenced social development.
His research in Pakistan creates some challenges other professors might not encounter.
There's ongoing paperwork with the Administration to even go to Pakistan. Because of the part of the world he and Professor Cook study, the Administration has felt the need to take out a special "conflict zone" insurance policy on them. They're required to file extensive travel plans for the time they're in Pakistan.  And there have been disputes over whether the Administration would allow them to use Social Sciences and Humanities Research Council grants to undertake their research trip.
"The Administration talks a lot about internationalization and yet places stumbling blocks in the way of people doing international research in certain parts of the world," Butz says.
If there's a danger in Shimshal, it would be due to the terrain rather than the people or the sectarian violence that's more common in the south and around big cities. The people Butz studies are Ismail and have no involvement with political Islam. Butz speculates that a "monolithic understanding of Pakistan" – the whole country is like the locales that show up on CNN because of sectarian violence – might be what fuels some people's misperception that he and Cook are at risk from violence or civil strife.  Whatever the risks are, associated with researching half way around the world, Butz says they're risks they are willing to take in pursuit of their research, and most of them can be mitigated through careful planning and familiarity with the region.
The Administration's perennial concerns about how safe it is to travel to Pakistan have, on a couple occasions, delayed their annual spring research trip. Butz says asserts it's a matter of academic freedom and, ultimately, it should be up to researchers themselves to decide if they're comfortable with the travel plans. "If the Administration is concerned about its researchers' overseas travel, it should take out a group insurance policy that addresses the Administration's liability concerns without delaying or constraining international research."