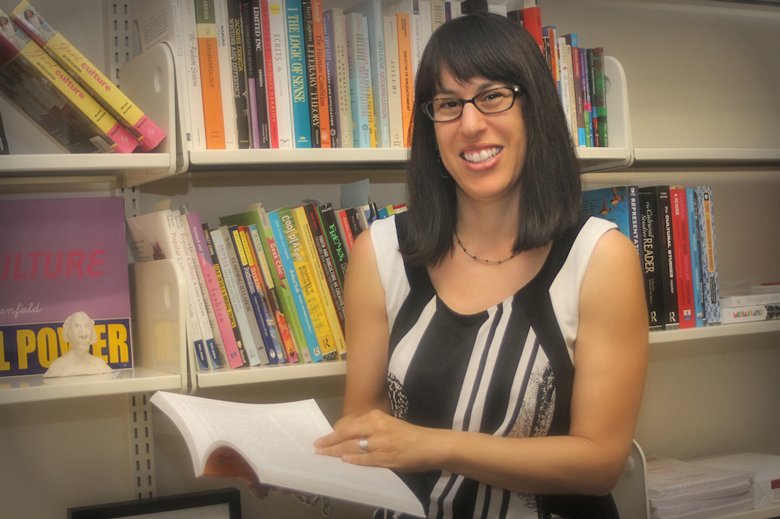 Educational quality depends on the breadth and depth of experience offered to students through full-time professors at Brock University, says Shauna Pomerantz. Without them, she warns, the quality of education at any university is weakened, not only because students aren't exposed to a variety of viewpoints, but also because faculty aren't able to apply their experience to the development of courses and degree programs.
"Breadth comes from exposing students to different ideas, perspectives, contradictory points of view, different professors and different programs. Depth comes from continuity and integrity that full-time professors offer," says Dr. Pomerantz.
Professor Pomerantz has worked in the Child and Youth Studies department since 2006 where she teaches undergraduate and graduate courses, including a first-year course with more than 750 students. She is currently co-authoring Smart Girls: Negotiating Academic Success in a Post-feminist Era, along with Brock colleague Rebecca Raby. It's expected to be published in 2015.
The advantage of having courses developed by professors at the departmental level is that full-time faculty have the "institutional memory" to know what courses should be taught and how professors' diverse perspectives can be packaged together for the students' benefit.
"A small group of people or a person would not have any historical knowledge of what has happened at the departmental or program level. That group of people or person would not necessarily have insight into what a Child and Youth Studies degree looks like," she says.
The Child and Youth Studies department aims to impart skills like critical thinking, analysis, and how to integrate multidisciplinary points of view. These are transferable skills that students use regardless of what they do after they earn a degree, Pomerantz says.
"From year to year, we decide, as a department, that these are extremely valuable skills that need to be fused into the program," she says, sitting in the same third-floor Cairns Complex boardroom her colleagues use to discuss how to impart those skills.
Pomerantz's involvement in departmental committees is the kind of behind-the-scenes work professors do to make Brock a strong university. The Brock University Faculty Association is highlighting the work of some of its members as the university marks its 50th anniversary. BUFA represents approximately 570 full-time faculty members and professional librarians at Brock. As Brock marks this milestone, BUFA is raising awareness about how professors and librarians are leaders in educational quality, academic freedom, shared academic decision-making, and community building that make Brock an exciting, vibrant institution of higher learning.
Classroom teaching might be the area of professors' work students and the public are most familiar with, but it's only 40 per cent of what they do, Pomerantz says. Full-time tenured and probationary faculty are also expected to be involved in conducting research, publishing articles and books and working with colleagues to determine what gets taught within a department.
Part-time sessional teachers make valuable contributions to classroom teaching, Pomerantz says, but they're paid to teach. They aren't expected to do the research full-time professors do. Research "enriches the conversation" within a university, it brings attention to the school, and the attention it generates can lead to new funding coming into the university, Pomerantz says.
Shifting the workload to sessional teachers – academics hired only for part-time teaching – would rob the university, its students and the community of the benefits of the other work full-time faculty do, Pomerantz says, including undergraduate and master's thesis supervision, directed readings with students and in-depth research programs that produce new knowledge.
Sessional teachers are not involved in the debates within a department about what students are to be taught. Full-time faculty are expected to make that commitment.
It's important for full-time faculty to be involved in the decision-making within a department about what courses are taught, who teaches them, and when they're taught. The Child and Youth Studies department has a strong tradition of its professors discussing and debating those issues. They usually arrive at a consensus, or they vote, based on what they believe students need to learn. "Simply put, we have the knowledge. We have invested hours and hours and years and years into developing a program we all stand by," Pomerantz says.