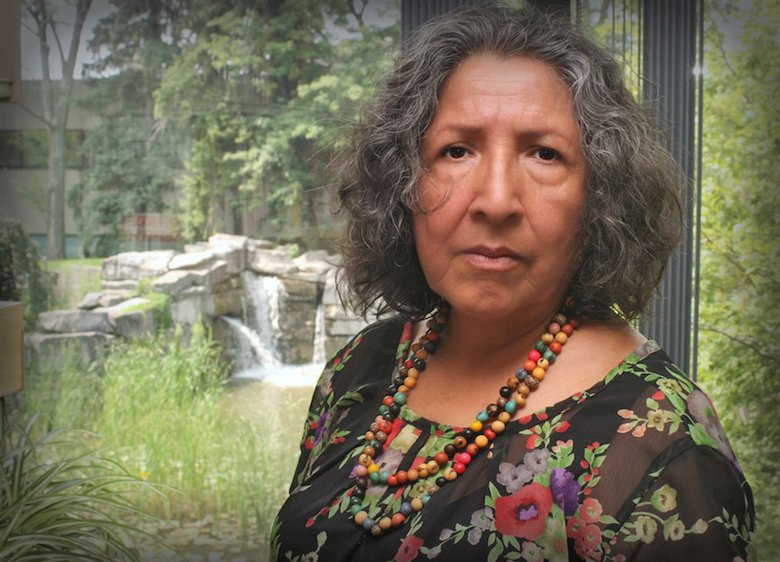 When a student raised concerns about an international work-study program in South America, Professor Ana Isla used her academic freedom to go to bat for the student even though it led to a three-year professional ordeal for her.
Dr. Isla is an associate professor with a joint appointment in the Sociology department and the Centre for Women's and Gender Studies (WGST). In the graduate program, she teaches courses in Critical Social Theories and in the undergraduate programs: Contemporary Social Theories, Women in Development, Eco-Feminism and Gender in Society. She also has an affiliation with the Social Justice program.
In 2011, she received an email from a student in another department who had been on a Solidarity Experience Abroad (SEA) work-study program in Peru, organized by a Catholic lay organization. After the experience, the student felt the program was "sexist, racist, homophobic," Isla says. The student felt the group was using the labour of Brock students to build schools where young Peruvian students would be instructed in the "proper way" of life, which meant being subjected to homophobic and sexist ideas that were out of step with Brock's values. The student did more research into the group and claimed it had a history of criminal sexual abuse and he argued Brock should not be affiliated with it.
"My Eco-Feminist pedagogy is related to the student-centric approach… I believe that we have to be engaged in what the students' concerns are," Isla says, explaining why she felt compelled to take the student's concerns seriously.
Not knowing what to do with the complaint, she took it to the WGST Program committee – "the highest level of debate" she could take it to. The Program passed a motion backing the student and calling on Brock to discontinue its partnership with SEA. The motion intended to open a democratic debate on university life by requesting that Brock examine its practice associated with religious organizations and create a policy regarding international volunteer work, field work, and course work. The motion was also passed by the Department of Sociology, BUFA Executive, and the Canadian Union of Public Employees, Local 4207.
The Vice-President Academic convened two committees to evaluate the WGST complaints.. One of the committees convened by the V.P. released a report, which found "no compelling evidence to support severing the University's connection with the SEA program, that there were no immediate risks to mature, consenting adults." In this way, the Committee endorsed SEA's ability to offer official Brock volunteer programs and also co-host course credits.
But a member of the religious organization and an administrator of the study-abroad program took Isla to the Human Rights Tribunal of Ontario, saying she had discriminated against the program on the basis of religion. She and three others were also taken to the University's Human Rights and Equity Services Office.
Eventually, Isla won at the Human Rights Tribunal. But it was a three-year fight for the professor who felt she was doing the right thing by going to bat for the student.
"Professors must respond to the students' concerns. But suddenly because I responded to the student's concerns, I became in hot water," Isla says.
Isla says her Eco-Feminist pedagogy compelled her to become an advocate for the student because it's a unity of theory and practice of democratizing knowledge and education. "As I teach Eco-Feminism theory and my Eco-Feminism pedagogy is student-center approach, I listen student voices that are marginalized."
She also says "the teachers authority needs to be established in such a way that it makes room for the development of student's authority as well. One of the measures of teaching success will be the flourishing of diverse perspectives. But hierarchical authoritative institutions teach obedience to authority, define whose identity will be seen as authority, whose voices are authorized knowers. In this case, we felt that WGST voices were not recognized as authorized knowers, and that we were seen as irresponsible. We believe that we were denied Academic Freedom and the freedom to speak," she says.
Isla's dedication to exercising academic freedom makes Brock University a strong educational institution.
The Brock University Faculty Association is highlighting the work of some of its members as the university marks its 50th anniversary. BUFA represents approximately 570 full-time faculty members and professional librarians at Brock. As Brock marks this milestone, BUFA is raising awareness about how professors and librarians are leaders in educational quality, academic freedom, shared academic decision-making, and community building that make Brock an exciting, vibrant institution of higher learning.
Isla's research focuses on the consequences of sustainable development, and the Earth Summits in particular, on the Central American country of Costa Rica. Her book uncovers the creation of a new form of capital accumulation, which she calls "greening." This concept represents a new form of exchange value, based on life such as genetics and medicinal plants (bio-products), air and scenery (non-material commons), and water (material common), which when facilitated by debt-for-nature is inserted into many forms of international market relations. It also represents the final step of dispossession and privatization of the commons.
The University of Toronto Press is scheduled to publish her book, The Greening of Costa Rica: Remaking Nature and People, in January 2015.
Isla says she's worried the same corporate-management model being imposed on the world's natural resources is also creeping into the way universities are managed. The rise of corporate management can be seen in rising tuition, rising student debt loads, increased class size, a growing reliance on sessional faculty who are poorly paid, and the reduction in tenure-track faculty positions, Isla says.
"Education goes farther than the classroom boundaries and intends to transform society. All of those we will lose with the management model."